What are the steps to get signed up with Realty Connect
STEP 1. JOIN NOW
Sign up using our secure online payment system. Once you join, you get immediate access to Agent Academy! This is our online community where agents can connect with each other and begin FREE training to learn the strategies our most successful agents use to generate referrals.
STEP 2. TRANSFER LICENSE
The minute you join, we provide step-by-step instructions on how to transfer your license. This can vary by state, but the entire process usually takes 5 minutes or less. Seriously, we make sure this part is easy. But if you do get stuck for any reason, we have real people who can help.
STEP 3. MAKE REFERRALS
Don't know how? Don't worry! We give you all the tools, training & support you need to become a referral Rockstar! In fact, we're so confident that you will make at least 1 referral within your first 30 days, we offer a 100% money back guarantee if you're not satisfied for ANY reason!
---
Video Walkthrough
---
Step by Step
Step 1 – Go to Website
Go to www.RealtyConnect.com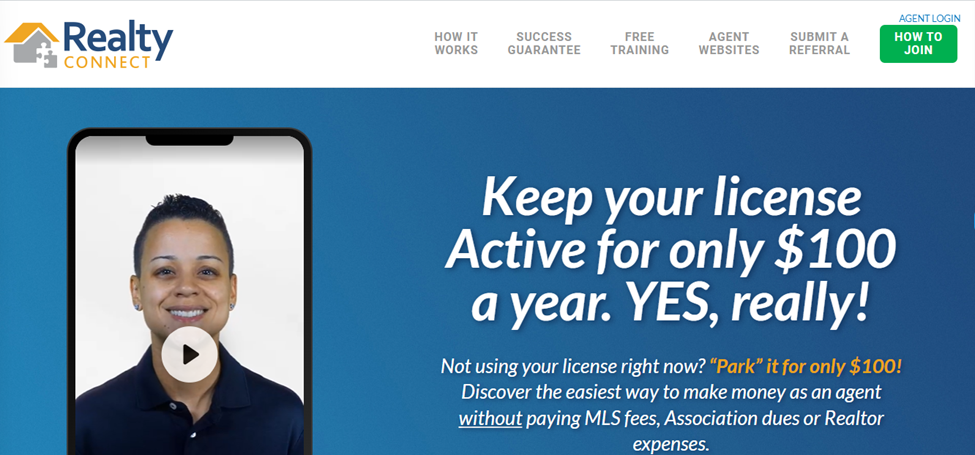 Step 2 – Click Green Button "Join Now" or "How to Join"
Once you're on the main home page you'll have two ways to get to the Join page. You can scroll down and click the JOIN NOW button or click the How to Join button in the top right-hand corner. Either option will take you to the Join page.
Step 3 – Choose Your Membership Option
Now that you're on the Join page, you'll need to choose your membership option. You can choose the Yearly $100 option, or the One-Time $500 option. Once you choose, it will take you to the next page where it will have you put in your card and contact information.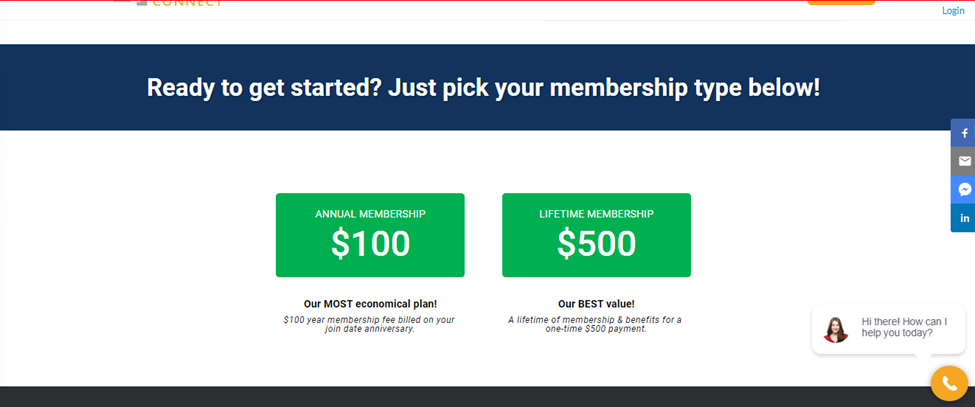 Step 4 – Complete Sign-Up
Once you choose your membership option, you will be directed to the registration page to complete your sign-up. You'll be able to see and verify your membership choice and once you've included all the required information, you'll click "Sign Up Now".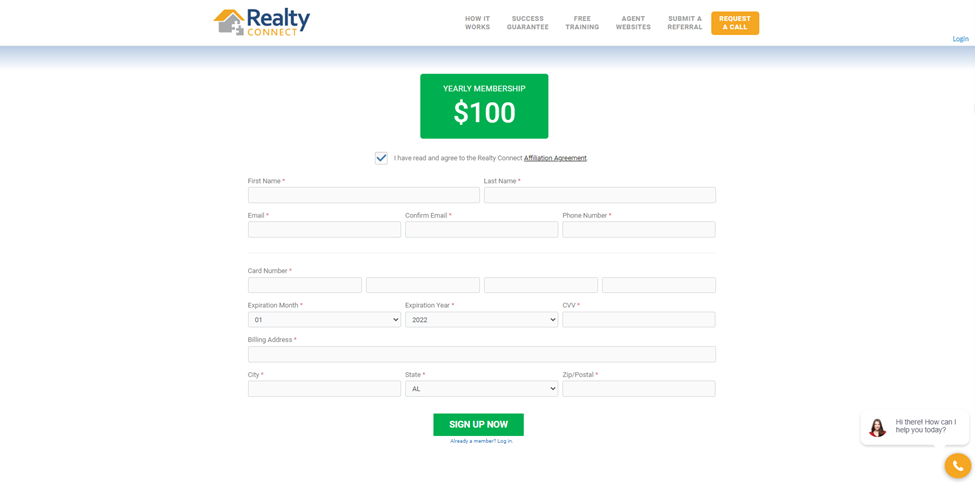 NOTE: If you have any pre-filled information or if your address includes unit/apartment numbers you may receive an error. You do not need to include unit numbers as any payments mailed will be sent to the exact address on your required W-9.
Step 5 – Check Your Email
Now that you've joined on the website, you'll receive 2-3 follow up emails.
Email 1: "Thank You for Subscribing" from info@realtyconnect.com – This email will include your invoice for your membership fee
Email 2: "[Realty Connect] Login Details" from noreply@mg.realtyconnect.pro – This email will include a link to setup your password for your Agent Dashboard.
Email 3: "Welcome to Realty Connect! [Action required. Please read ASAP.] from Megan Lattin (Onboarding Specialist) – This email will provide the next steps on transferring your license as well as where to get all of your materials
TIP: If any of these emails are not in your inbox within 1 hour of joining (during normal business hours of 8am-5pm EST) please check your spam
---
Check out the Video Question/Answers on the Realty Connect Home Page